Maria Paola Merlo - Founding Chemist
Maria Paola Merlo è nata e cresciuta a Torino. E' la mamma di Margherita. Nel 2009 si è laureata in Chimica, ottenendo poi la specializzazione in Chimica dell'Ambiente e un Master all'Università di Scienze Gastronomiche di Pollenzo. E' iscritta all'Ordine dei Chimici del Piemonte e della Valle d'Aosta. La sua passione per la scienza ha accompagnato scelte di vita e di lavoro. Gli anni di studio le hanno permesso di comprendere a fondo il concetto di chimica uscendo da quella connotazione negativa a cui spesso è associata. Un percorso che ha portato alla creazione di AMBADUÉ – The science of nature, una linea cosmetica che unisce la natura alle più innovative tecnologie biochimiche. La sua filosofia: tutto è una #questionedichimica. 
--
Maria Paola Merlo was born and grew up in Turin. She is Margherita's mum. In 2009 she graduated in Chemistry, subsequently specializing in Environmental Chemistry and obtaining a Masters degree at the University of Gastronomic Sciences in Pollenzo. Her passion for science has guided her in her life choices and career. Years of study led to her thorough understanding of the concept of chemistry and moving away from the negative connotation it is usually associated with. This way of thinking has brought her to the creation of AMBADUE-the science of nature, a line of cosmetics which joins nature with the most innovative biochemical technology. Her philosophy is: everything is #questionedichimica.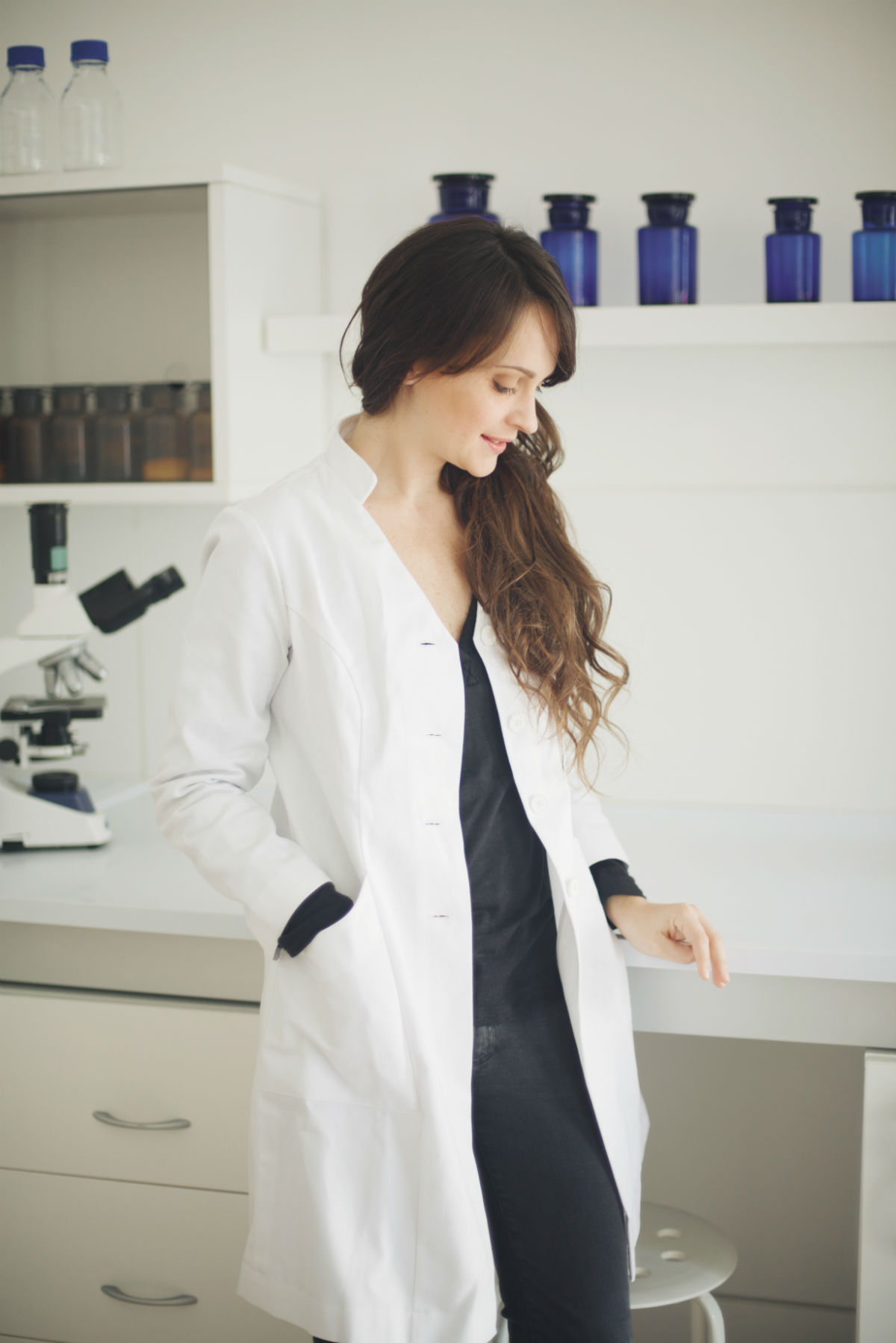 L'inizio (2015)
Maria Paola Merlo apre il suo laboratorio cosmetico con l'obiettivo di creare una linea di prodotti funzionali, dermocompatibili ed ecosostenibili. Insieme alla professoressa Daniela Gaudiello, docente universitaria, ricerca attivi innovativi, efficaci e concordi al disciplinare di eco-bio cosmesi (sono circa 10.000 le sostanze che non possono essere usate in un cosmetico bio-eco). Per un chimico, la ricerca delle materie prime è un momento di grande entusiasmo e il confronto tra Maria Paola e Daniela è uno dei momenti più importanti nella formulazione della linea AMBADUÉ. L'attenzione nella formulazione è altissima: il focus è sull'eccellenza delle materie prime e sul finish del cosmetico. 
--
The beginning (2015)
Maria Paola Merlo opened her cosmetics laboratory with the aim of creating a line of functional, dermo-compatible and ecosustainable products. Together with Daniela Gaudiello, a university lecturer, she carries out research on innovative actives, efficient and in accordance with  the eco-organic cosmetics guidelines (there are about 10,000 substances that cannot be used in eco-organic cosmetics). For a chemist, the search for raw materials is an extremely exciting moment and the discussions between  Maria Paola e Daniela are some of the most important moments in the formulation of the AMBADUé line. Great care is taken in the formulation: the focus is on the excellence of the raw materials and on the cosmetic's final feeling on the skin.
2015-presente
Dopo due anni di ricerca e formulazione i primi prodotti della linea AMBADUÉ sono pronti per il lancio. Il laboratorio sta già formulando nuovi prodotti e collabora con l'Università degli Studi di Torino (Dipartimento di Chimica) per ottenere sempre il meglio.
--
2015-the present
After two years of research and formulations, the first products in the AMBADUÉ line are ready to be launched. The laboratory is already formulating new products and collaborates with the University of Torino (Chemistry Department) to guarantee the best results.